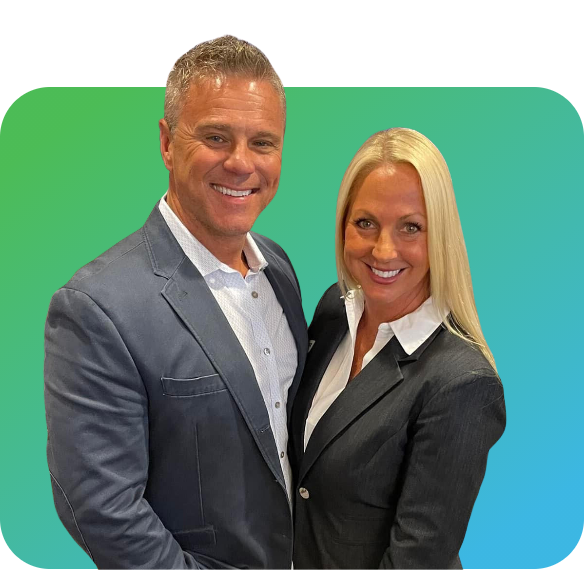 Tony & Jenny Lusby
Tony spent 25 years in the real estate industry as a broker, owner and investor. Tony has a gift when it comes to growing a business and his attention to detail is unmatched. Jenny spent the first ten years of her career as a Registered Nurse and has a passion for helping people. Jenny resigned from her nursing career 20 years ago and stepped into this industry and she has never looked back!
Together they have experienced the power of the Direct Sales Industry and are now excited to provide a platform to offer hope, health, happiness and opportunity to the masses. Tony and Jenny Lusby are thrilled to be the founders of Purvii after a combined 30 years of experience working in the field of network marketing
Tony and Jenny are passionate about providing a true home for their customers and partners.
About Dr. DeSilva
Dr. Derrick DeSilva has been seeing patients for the past 35 years as a Dr. of Internal Medicine. His focus has always been in bringing together Eastern and Western medicine and giving his patients "The Best of Both Worlds."
For the past 25+ years his passion has been in the field of Anti-Aging or Optimal Aging medicine as he like to call it. His five points of wellness includes the food we eat, bioidentical hormones, our activity level, what nutrients we take and of course our spirituality.
He is on the Associate Staff in the Dept. of Medicine at Raritan Bay Medical Center in Perth Amboy, NJ and on the Teaching Faculty at JFK Medical Center in Edison, NJ. He is the Past-Chairman of the Planning Committee for the Age Management Medicine Group (AMMG) and the Past President of American Nutraceutical Association. He is also currently serving on many medical advisory boards.
His accolades include, recipient of the Alan Mintz Award for Excellence in Clinical Age Management Medicine, the Best Doctor Award in New Jersey and New York by Castle Connolly for the past 20 consecutive years and many more.
His media exposure has included numerous TV appearances on CNN, EXTRA, Larry King etc. He is currently the medical correspondent for Cablevision (News 12 NJ) and Host of "Health Matters."
He has lectured at numerous national and international medical conferences and is currently working as guest lecturer at AMG Driving Academy (Mercedes-Benz).
He has also Formulated over 350 dietary supplements and is a Published Author.