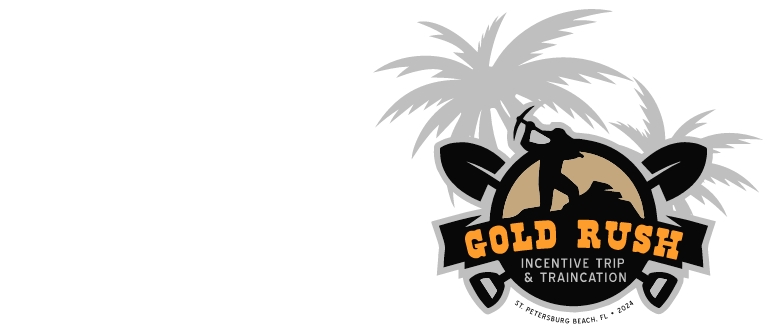 The Gold Rush
January 25-28th, 2024
St Pete Beach, Florida
Go gold for the 1st time by November 19 and earn your hotel stay for free.

Already gold? Re-qualify for Gold at least one more time before November 19 and earn a free hotel stay. PŪRVII Room block for 70 Rooms- $179.00 + Tax + $20 Resort Fee + $15 Parking Fee per night! (Normally $300.00-$350.00 per night + fees)

Everyone is welcome to attend this company event if you want to extend your stay, Sirata will honor the reduced room rates three days before and three days after.